Discussion Starter
•
#1
•
I was wondering if any Atlas owners have installed the Start/Stop Memory Module, shown in the link below?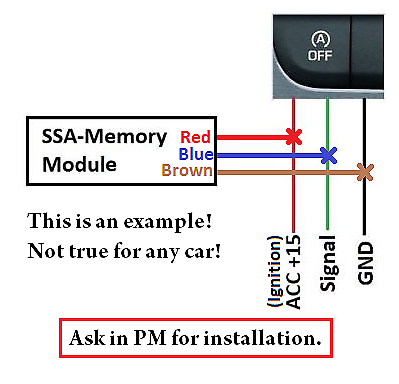 NEW Firmware with Service Mode! The new service mode •NO void the car warranty(!)., and with new Service Mode, hidden are from service! • NO need to cut anything, just need to connect 3 wires. The Start-Stop system is always active when you start the car.
The vendor is not shipping these currently, but I will order one as soon as they become available again. Also, I took off the front plastic trim panel to expose the A button module and wiring, which just slides out. It looks like a very easy install.
My only question is about the clearance and fit of the memory module inside the panel. Has anyone done this and can comment on the fit?